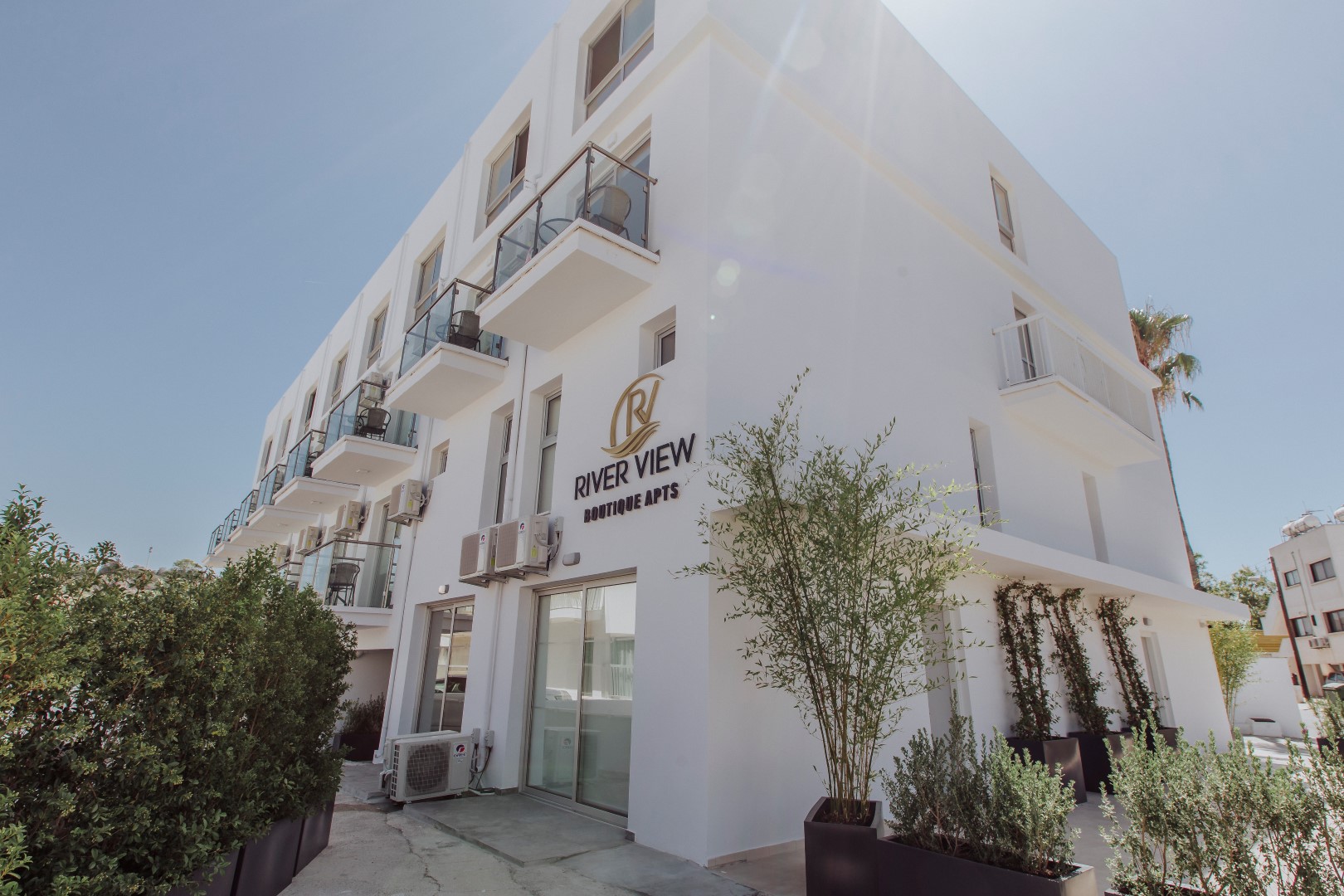 Welcome to River View Boutique Apts
Standing in the centre of Ayia Napa, River View Boutique Apts is an authentic boutique, luxury, lifestyle hotel. Featuring modern simply décor, this property offers luxurious accommodation and top-class facilities of 29 Studio & 4 Family spacious rooms.
Our perfect location allows you to enjoy the goods of both worlds, relishing the relaxing quiet atmosphere near the beach and if you wish to party the clubs are just minutes away from you.
Furthermore, our highly trained staff are here to assist you and provide you with any relevant information. Speaking English, Greek and Russian as fair we are sure to cover your holiday needs. A fully air- conditioned reception and lounge area-lobby indoor.
Mobility on holiday is made easy through bike, car and motorbike hire where we can meet you our hotel partners. You can park on our place since we have private parking area for customers (upon availability.
Distance from the hotel to:
Thalassa Museum (300 m), , Ayia Napa Monastery (300 m), Ayia Napa Bar Street (200 m), Closest beach (900 m), Closest Shop (50 m), WaterWorld Ayia Napa (5.4 m) and Ayia Napa Sea Caves (5.3 km). The hotel is within easy reach of shops, supermarkets, tourist information, bars and restaurants, city centre, bus station and taxi stations.
For convenience the hotel offers laundry service. Internet access is fully covered and provided on the building.